1970 Mercury Cougar Eliminator With Drag Pack – 428ci V8 – Automatic – 1 of 1 Produced As Equipped Per Marti Report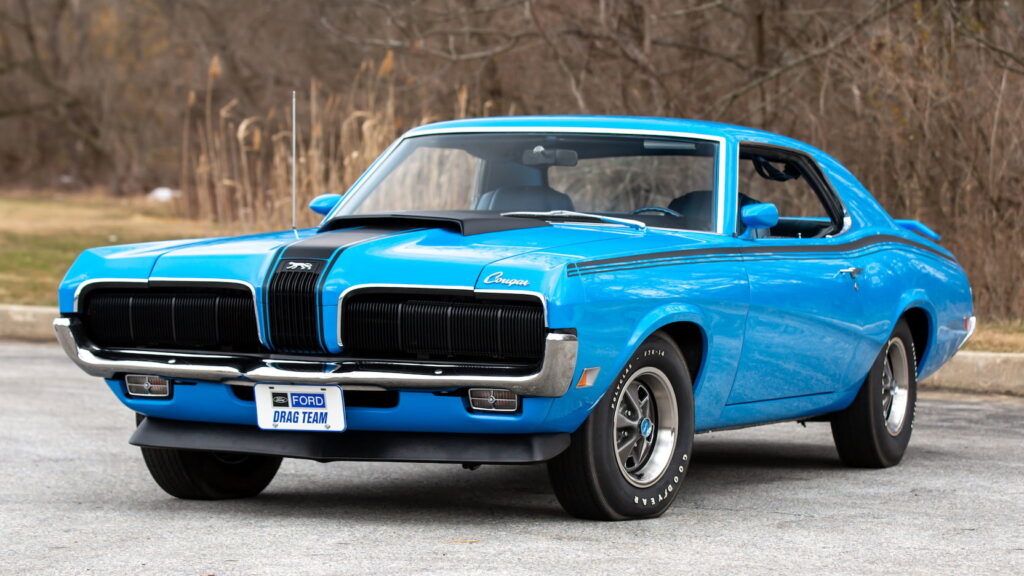 See it live at ACC Auctions now, Bidding ends March 1st 2023!
https://www.allcollectorcars.com/classic-car-auctions/vehicles/1970-mercury-cougar-eliminator 
Super Cobra Jet Eliminator with a Drag Pack. 1 of 4 in this configuration. Rarest of rare and best of the best. Fully documented, registered car with an impeccable restoration. Was a clean car to start with. These are still under the radar in terms of collectability but are moving north.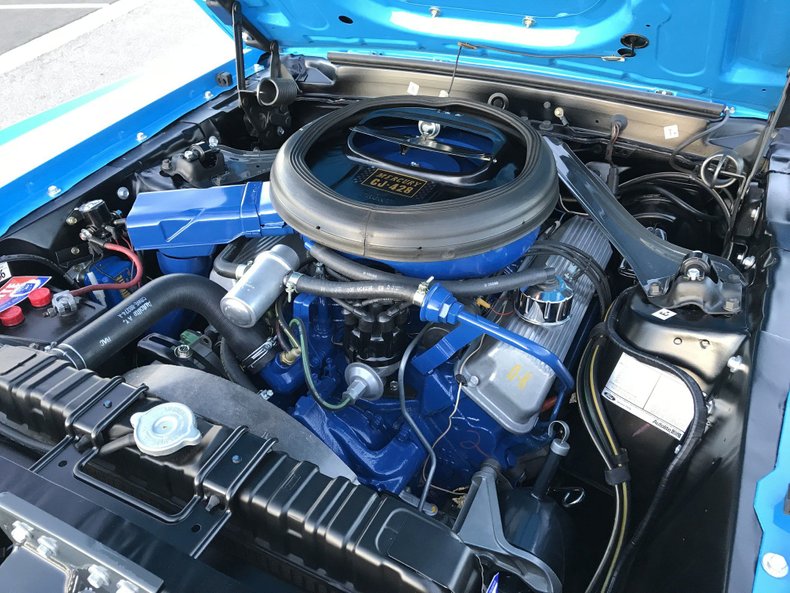 One of 2,257 Cougars produced with Eliminator Package in 1970
One of 127 Eliminators produced with the 428 SCJ Drag Pack option
One of only 5 known to exist with C6 automatic transmission and 3.91 rear end per David Wyras, the Eliminator Registrar with the Cougar Club
One of 1 produced as equipped per Marti Report
Previously restored by Cougar Specialist KTL Restorations
Later sent to Marcus Anghel in Scottsdale, Arizona for NOS component location and installation
Original drivetrain and sheet metal
Original matching numbers 428 Super Cobra Jet V-8 engine
Original driveline
External oil and power steering coolers
C6 automatic transmission
3.91 V-code nodular rear end
Power steering and brakes
Competition Blue with Blue interior
Front and rear spoilers
Hi-back Bucket seats and center console
Color-keyed mirrors
Styled steel wheels
Goodyear Polyglas tires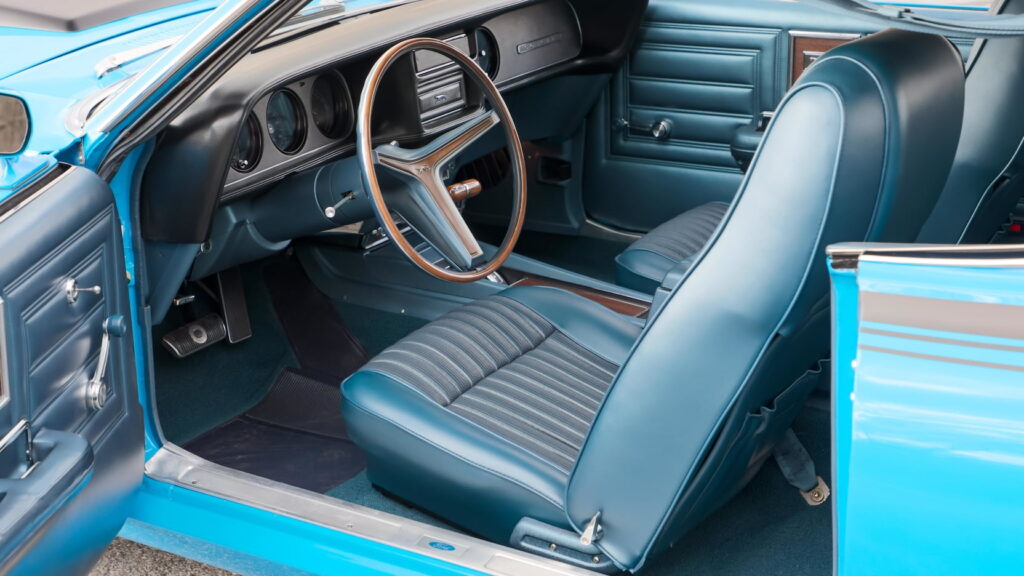 The production figures listed in this Cougar Eliminator's Marti Report indicate that it is the only one that Mercury built in 1970 with its unique combination of speed equipment and optional accessories. While there were more than 70,000 Cougars built in the 1970 model year, just 2,268 of them were the hot Eliminator models. The Cougar Eliminators were cats apart from the rest with their bold hood and fender stripes, a hood scoop, front and rear spoilers and three high-performance engine options.
This Competition Blue Eliminator has the rarest of the three V-8s-the 428 Cobra Jet, which had power ratings of 335 HP and 450 lb-ft of torque. The car's Drag Pak option-consisting of a beefed-up bottom end, external oil cooler and 3.91 gears in the Traction-Lok rear end-not only upgraded the Cobra Jet to Super Cobra Jet status, but also made this Cougar rarer still as one of 127 built. Cougar Club Eliminator Registrar David Wyras said this car is one of five that combined the Drag Pak option and a C6 automatic transmission ("Select-Shift" in Mercury speak). Collectors take note: the Cougar's driveline, from the matching-numbers 428 SCJ to the nodular rear end, is factory-original equipment.
All Cougar Eliminators with the 428 CJ were equipped with Mercury's Competition Handling Package, which included firmer springs and shocks, as well as a larger front sway bar. Also ordered for this car were the optional power front disc/rear drum brakes and power steering. F70-14 tires were standard equipment; on this Cougar, they are mounted on Mercury's optional styled-steel wheels.
The Cougar's interior includes blue vinyl high-back bucket seats and a console surrounding the C6's floor shifter. An earlier restoration by Cougar Specialist KTL Restorations retained the car's original sheet metal, and, more recently, the car went to Marcus Anghel of Anghel Restorations of Scottsdale, Arizona, for the addition of NOS components and freshening to make this car as factory-correct as it can be.
Those in the Eliminator world know the car well. This car has a $200K plus restoration so if you want one and want the best, this is it.
There are several sources who have verified this Mercury Cougar Eliminator 428 Super Cobra Jet Drag Pack as one-of-one produced with its combination of options, making it an excellent choice for any collection. Highly optioned and rare Mercury Cougars like this become increasingly sought after by collectors, so don't miss your chance to own a piece of muscle car history!
This Mercury Cougar Eliminator is truly something special. Equipped from the factory with the top performance engine package and many desirable options, it's no wonder why this rare beast stands out above the rest. With a recent restoration by a Cougar specialist, this Mercury stands ready to roar with the best of them. If you're looking for something rare and unique to add to your collection, then this Mercury Cougar Eliminator is the perfect car for you!
This Mercury Cougar Eliminator 428 Super Cobra Jet Drag Pack is an incredibly rare find that comes with all its original components as verified by the Marti Report. Don't miss out on this opportunity to own an investment-grade classic muscle car that represents one of the most iconic models from Mercury. This car will be sure to turn heads wherever it goes!
Are you ready to take home this Mercury Cougar Eliminator?