Financing | Transportation | Insurance | Parts
The following classic car resources will help ensure that your next classic vehicle purchase is safe, successful, and free of any headaches. ACC highly recommends and fully trusts these companies, so you can feel confident going to them for help throughout your transaction.

Collector Car Lending
Whether this is your first classic car purchase or you're adding to your collection; Collector Car Lending is the top pick for many clients looking for a hand to hold through their purchasing experience. Our knowledgeable staff quickly reviews your credit file to provide you with specific rates and terms available. We pride ourselves in our customer service. Our strong relationships as service provider for our lenders allows for the best chance of approval. We don't shop your credit to multiple lenders. Our team reviews your application by hand and provides options available specifically to you.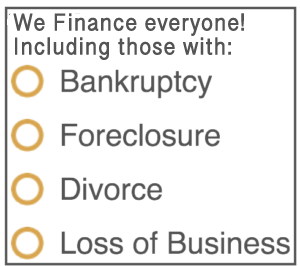 What Makes Collector Car Lending Your Best Choice,
& ACC's Preferred Finance Partner?
Best Rates and Terms – rates start at 4.95%, with terms based on dollar amount we're able to go out as long as 144 months.
Customer Service – Qualified loan processors are standing by ready to answer any questions you may have about financing a classic car. Our in house title specialist touches base with each customer within a week from closing to guide you through the registration/titling process.
Fast & Easy – Whether you submit your application online, fax, or email – our team reviews your credit history and contacts you within 20-30 minutes during normal business hours.


[email protected]  or  800-224-8180
---

Passport Transport
Since being founded in 1970, we have shipped thousands of treasured vehicles door-to-door with our fully enclosed auto transporters. Whether your prized possession is your daily driver, a vintage race car, a classic, a sixties muscle car, a street rod, or a modern exotic you can depend on Passport Transport. We take the extra steps to ensure your vehicles' safety because we share your appreciation of fine automobiles.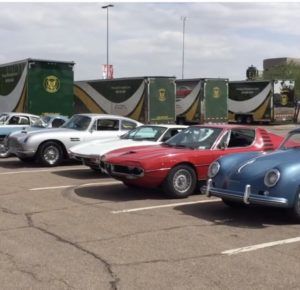 What Makes Passport Transport Your Best Choice,
& ACC's Preferred Shipping Partner?
Easy Online Quoting Tool – More than just an estimatoion, Passport's quoting tool on their site asks for specific information about your vehicle shipment needs and generates an accurate quote for you.
Realtime Tracking of Your Vehicle in Transit – Passport continues to be a pioneer in the industry becoming the the first enclosed transporter to offer real-time online GPS tracking of vehicles during transit and one of a kind international door-to-door enclosed service.
40+ Years in Business – A clear indication of quality customer service and fantastic overall management of their business, Passport Transport has been in business for 4 decades.


Please contact us at (866) 582-3185 or visit our site
---

Heacock Classic – Collector Car Insurance
If you're passionate about protecting your collector vehicle, then you're the type of person we're looking for. We've proven that collectors take better care of their vehicles and deserve lower rates. We offer insurance coverage for virtually all types of collector vehicles. Whether your passion is 1930's Hot Rods, 1940's Business Coupes, 1950's Cruisers, or 1960's Muscle Cars you'll find someone who shares your passion at Heacock Classic.  Founded in 1989, Heacock Classic Insurance, now offers Collector Vehicle Insurance across the country in 48 states. Heacock Classic Insurance is now recognized nationally as a leader in the Collector Vehicle Insurance business.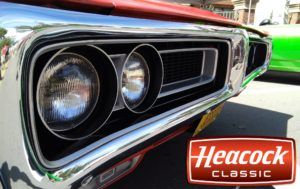 What Makes Heacock Classic Your Best Choice,
& ACC's Preferred Insurance Partner?
Lower Cost – Collector car insurance typically costs much less than family auto insurance – up to 40% less for better coverage.
Pleasure Use Encouraged – Heacock Classic believes you should enjoy your collector car and we can cover your pleasure driving up to 6,000 annual miles.
Zero Deductible – Most policies enjoy a full-coverage policy with zero dollar deductibles for covered claims.
Roadside Assistance – We even provide nationwide Roadside Assistance with guaranteed flatbed towing, so you'll never be stranded in your classic.


[email protected] or 1-800-678-5173
---
NPD – National Parts Depot
NPD offers restorers the Fastest, Lowest cost parts delivery.  To some extent, so many of the variables of your restoration depend on the supplier you select for your parts. In fact, slow, undependable, unaccountable parts suppliers have put a premature end to more than a few hopeful restorations. Let us show you how at every stage of your restoration, NPD helps move you ahead with the right parts at just the right time – and price, from emblems to fenders.  When the details matter, trust NPD's knowledgable staff to guide you to the right part at the right price.  Offering restoration parts from top vendors in the industry including TMI, SSBC, Flowmaster, Proform and others. Whether it be replacement parts, restoration quality parts, or concours quality restoration parts; we have it and in stock. Like you, we live and breath the restoration hobby and take great pride in helping restore our American History.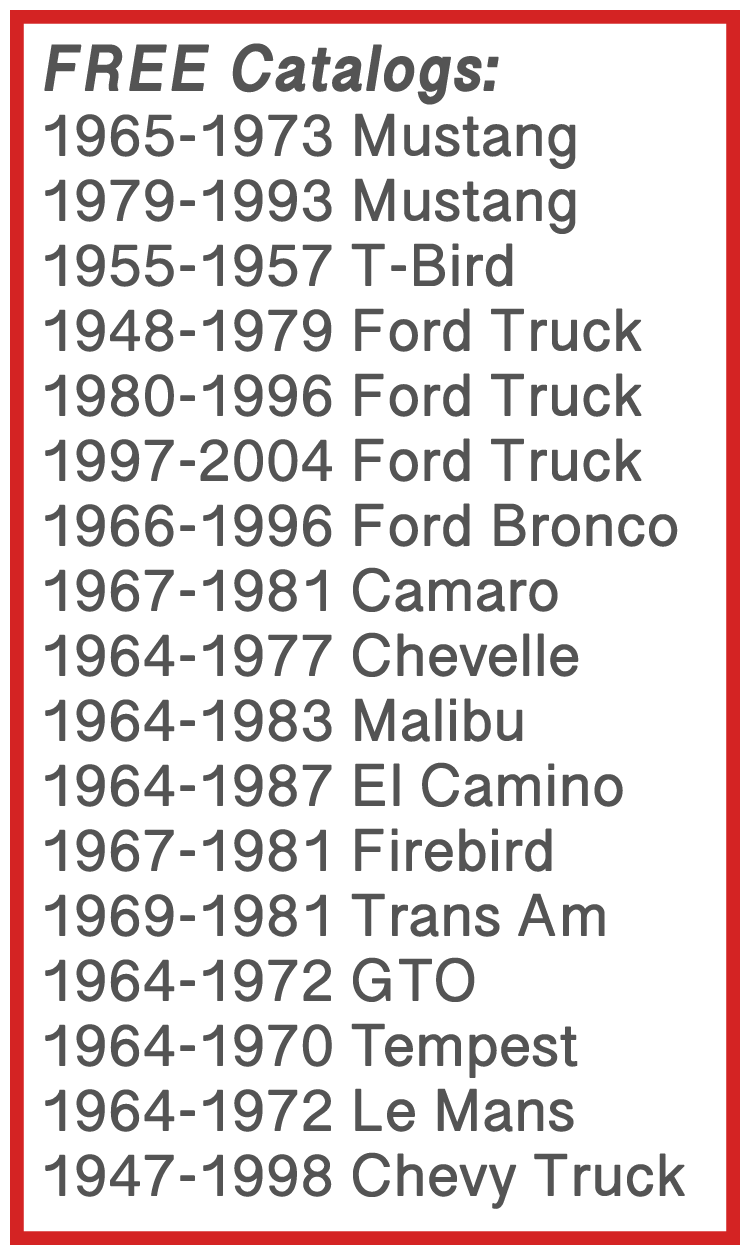 What Makes National Parts Depot Your Best Choice,
& ACC's Preferred Parts Supplier?
Largest Inventory (for real!) – 1-3 day delivery to most of the USA. 4 fully-stocked warehouse-stores totaling over 570,000 square feet!  Instant fill rate of over 98%.
FREE Catalogs – Shopping for parts or getting ready for an upcoming project?  NPD offers all of their color printed catalogs free of charge and sent quickly to your home or business to make sure that you have everything you need to place your order and get your parts quickly!
Quality Products from Top Manufacturers – Offering restoration parts from top vendors in the industry including TMI, SSBC, Flowmaster, Proform and others.  NPD supplies you with nothing but the very best, ensuring your restoration comes out perfect.