Ford Mustangs in the 1960s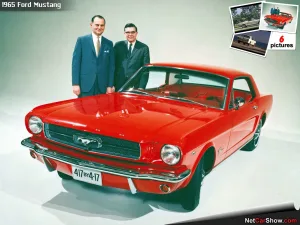 The Ford Mustang has been an iconic car since its introduction in the 1960s. It was the first of its kind, offering a powerful engine and muscle car style at an affordable price. The Mustang quickly became a popular choice for drivers looking for a reliable and stylish vehicle.
The first generation of Mustangs was produced from March 1964 to 1973. It featured front bucket seats and a variety of options, including powerful engines and sleek designs. This generation of Mustangs is often considered to be one of the most iconic cars ever made, with many people still driving them today.
The Mustang also had a significant impact on the racing world in the 1960s. The 1965 Shelby GT350 and GT350R were two of the most popular models used in racing during this time period. They were known for their speed and agility, making them ideal for racing competitions.
In addition to being popular among drivers, the Mustang was also celebrated by car enthusiasts around the world. Many classic car dealers now offer vintage Mustangs from this era, allowing people to experience these vehicles firsthand. There are also plenty of resources available online that provide detailed information about different models from this era.
Overall, it's clear that the Ford Mustang has had an enduring legacy since its introduction in the 1960s. Its powerful engines, stylish designs, and affordability have made it a favorite among drivers throughout history. Whether you're looking for a classic car or just want to learn more about this iconic vehicle, there is plenty of information available about these amazing cars from the 1960s!
Sources